TOTO is a leading global manufacturer of bathroom fixtures and fittings with a focus on innovative technology and design. The company was founded in 1917 in Japan and has grown into one of the world's largest toilet manufacturers.
TOTO toilets stand out from the competition due to their high-quality materials, cutting-edge innovations, and sleek designs. Here is an overview of what makes TOTO toilets so special:
Advanced Technology
One of the hallmarks of TOTO toilets is the advanced technology incorporated into their products. TOTO holds over 1500 patents and is constantly pushing the boundaries when it comes to toilet innovation. Some of the standout technological features of TOTO toilets include:
Tornado Flush System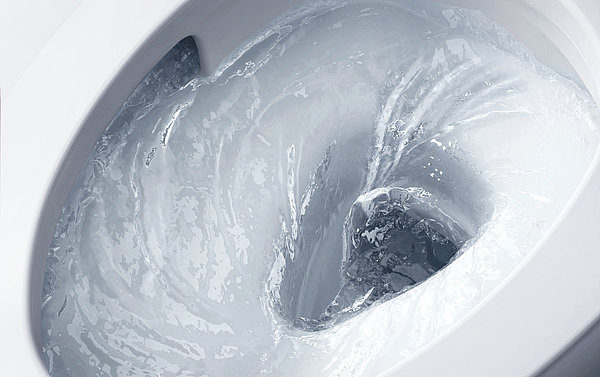 This powerful flush system uses a 360-degree cleaning action to efficiently wash away waste with minimal water usage. The flooded jet flushes the bowl with water released from all sides for a powerful centrifugal rinsing action. This helps keep the bowl cleaner for longer.
This cleans the toilet bowl and wand using electrolyzed water which is created by an in-built water electrolysis generator. The electrochemically activated water helps kill bacteria and prevent dirty buildup in the toilet.
TOTO uses a patented nano-technology ceramic glaze that makes the porcelain extra smooth and repels debris, mold, and bacteria. This special glaze helps cut down on the need for chemical cleaners in the toilet.
This uses ultraviolet light and a special titanium oxide coating to break down bacteria and odor in the toilet bowl. The UV light activates 24 hours after each flush to keep the bowl fresh.
PREMIST Spray Nozzle
The PREMIST function sprays a fine mist of water on the bowl before each use. This prevents waste from sticking and improves flushing performance. The mist also makes the ceramic surface smoother for easier cleaning.
Efficient Performance
TOTO toilets are designed not just for power but also for efficiency. The innovative flushing systems and rim designs optimize water usage and waste removal. Key features that improve efficiency include:
Double cyclone flushing for a faster and more effective rinse.
Low water consumption of 1.28 gallons per flush on most models. Much lower than the industry standard of 1.6 gpf.
Universal height for comfortable and easy usage.
CeFiONtect glaze for less cleaning and maintenance over time.
Elongated bowl and open-front seat design for increased comfort.
TOTO toilets practically eliminate clogs and overflow, while using 20% less water than the average toilet. This makes them an eco-friendly choice.
Ergonomic Designs
In addition to performance, TOTO puts great emphasis on user-centric designs to maximize comfort. Their toilets feature ergonomic designs perfectly contoured for the human form. Elements of TOTO's ergonomic focus include:
Chair height seating for easier and more comfortable use.
Elongated bowl shape and soft-close seat for extra room.
Right-height toilets that are ADA compliant for accessibility.
High-impact toilet seats that don't loosen or corrode over time.
Built-in washlets on some models for warm water cleansing.
TOTO's attention to design detail extends even to the flush levers and dials which are designed for quick and easy flushing from any position.
Contemporary Styles
TOTO offers toilets in a wide range of styles from traditional to modern and even futuristic. Some of their most popular contemporary toilet designs include:
UltraMax II – Sleek one-piece skirted design available in cotton white, colonial white, bone and sedona beige gloss finishes.
Aquia IV – Sleek tankless dual-flush toilet with clean modern lines. Available in cotton white, bone and black.
Nexus – Elongated one-piece toilet with smooth polished chrome trip lever. Available in several color options.
Soiree – High-profile two-piece toilet with elegant detailing. Available in multiple soft color choices like cashmere, cotton and bone.
Carollo – Curved one-piece toilet with slim profile and compact elongated bowl. Available in cotton white, bone and black.
TOTO toilets effortlessly blend form with function. The modern stylish designs enable the toilets to double up as statement pieces in bathrooms.
Durable Quality
A TOTO toilet is built to last for decades with proper care and maintenance. Some durability advantages include:
Vitreous china material is non-porous, acid-resistant and stain-proof. It stays looking new for years.
Powerful G-Max flushing system is engineered for years of reliable service.
Sturdy uni-fit insulated tanks prevent condensation and corrosion.
High-impact plastics are used for seat hinges and lids to prevent loosening or cracks.
CEFIONTECT ceramic glaze prevents debris buildup, staining, and waste adherence.
WaterSense certification guarantees high standards for water conservation.
From the raw materials to final assembly, TOTO maintains rigorous quality control standards so its toilets last a lifetime.
Range of Choices
With TOTO's extensive catalogue, buyers can select the ideal toilet based on their needs and preferences. The available options include:
Two-piece or one-piece/wall-hung installations.
Round or elongated bowl shapes.
Standard or comfort height seating.
Manual, automatic, or dual flush mechanisms.
Integrated washlets/bidet seats on some models.
Color choices from basic white to black, beige, bone, sedona and more.
Budget-friendly or high-end luxury models.
TOTO offers excellent variety in terms of designs, features, innovations and price points. There is a suitable TOTO toilet for every bathroom.
Final Thoughts
TOTO has cemented its reputation for manufacturing exceptional quality toilets that merge advanced technology with beautiful contemporary designs. Key highlights that make TOTO toilets special include powerful flushing systems, water-saving innovations, ergonomic designs, modern styles, durable porcelain construction and a vast selection to choose from.
With their patented innovations, meticulous engineering and relentless quality control, TOTO continues to raise the bar and lead toilet technology into the future. For anyone looking to invest in a top-of-the-line modern toilet that is built to perform and last, TOTO is undoubtedly a top brand to consider.