Finding the right mover might help ease some of the stress and turmoil associated with relocating. When there are a great deal of options, it might be challenging to determine how to get started. In this article, we will explore how to find a reliable moving company that will assist you in relocating with as little stress and upheaval as possible to your daily life.
In addition, we will go through the many services that moving companies offer so that you will know what to look for when comparing the pricing of various moving companies. No of the distance of your move, this guide will assist you in finding the moving company that is best suited to meet your requirements.
What should I look for in a moving company?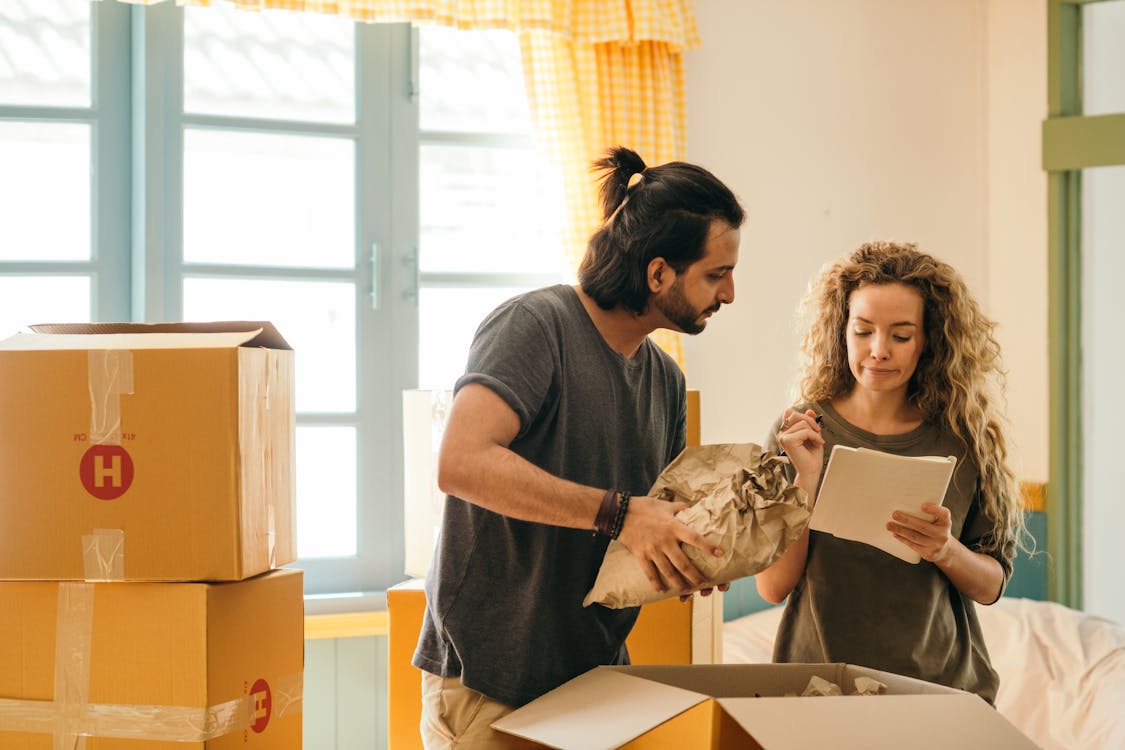 License and Insurance
The Federal Motor Carrier Safety Administration (FMCSA) mandates that any business that transports household products must do it in compliance with the law and carry adequate insurance coverage. At least you won't be responsible financially for anything that gets damaged or lost during the move.
Experience
Consider the possibility of working with a renowned moving company that has been in business for a considerable amount of time. Investigate the company's history and reputation by getting in touch with former customers to ask for suggestions and doing research on the company online.
Cost
Find out what the going pricing is for moving services, and then evaluate the estimates given to you by the various companies against the prevailing rate. It is critical to read the fine print and be aware of any possible additional fees.
Professionalism
When you hire movers, you should verify that they use professional equipment, that their employees wear uniforms, and that they have well outlined processes for carrying your belongings. Ask the organization about the services they offer for packing and unpacking, as well as the policies they have for loading and unloading.
Communication
From the moment you make your first enquiry until the day your belongings are delivered, a reputable moving company will keep you informed about the status of your move. In the event that you have any questions or problems, you ought to enquire about the procedures for tracking and communicating with them.
Flexibility
If you need to relocate on the weekend or require temporary storage, a professional moving company will be able to accommodate your demands. They will either be able to move you on the weekend or provide you with temporary storage. Inquire about their storage facilities and determine whether or not they can accommodate any specific requirements you might have.
Related: 19 Things to Do Before Hiring a Movers or Moving Companies
How you can get accurate estimate for your move?
You can get a more accurate estimate for your impending move by contacting a reputable moving company and providing them with information about your upcoming transfer, such as the size of your household, the moving distance, and any odd or heavy items that will need to be relocated (such as a piano or pool table).
After taking into consideration all that you've mentioned, they will be able to present you with an accurate estimate. You can also get an estimate by taking a virtual walk-through of your home with a representative from the moving company or by using an online moving cost calculator. Both of these options are available to you.
What is average cost for Long and Short Distance Moving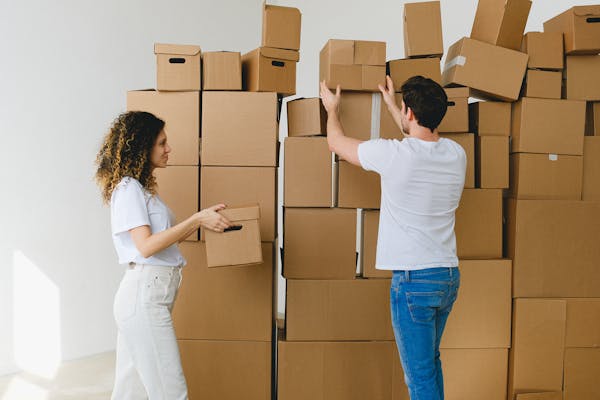 Relocating using a moving company might cost a lot, depending on a variety of things. Professional movers should be a major part of your moving expenses. We'll discuss some of the elements that affect professional moving costs.
The AMSA estimates that a four-bedroom house transferred across 100 miles costs $4,300. A four-bedroom house moved less than 100 miles costs about $2,300. A average individual weighs 7,400 pounds and travels 1,225 miles.
A number of variables, however, can dramatically affect how much a move ends up costing:
Distance of the move: The expense of relocation increases in proportion to the distance travelled.
Size of the move: Costs will increase proportionally as the quantity of objects you need to relocate grows.
Services offered: The final price may increase if you require extra services like packing and unpacking, furniture disassembly and reassembly, or storage.
Time of the year: Costs associated with moving might increase between May and September, the peak moving season.
Additional fees: There may be additional costs for services like stair carries, long carries, and shuttles.
The values above are simply approximations; your move's cost will depend on your situation. Getting quotations from several movers lets you compare prices and quality.
Warning indicators are important when hiring a moving company. Some companies may give you a low quote to obtain your business, then slap you with unanticipated charges. Read contracts before signing them and only deal with licensed companies.
In conclusion, the aforesaid factors affect business relocating costs nationwide. It's best to compare moving companies and watch out for red flags.
Related: Tips for Packing Antiques and Valuables
Should you rent a vehicle and move yourself or hire a full-service moving company?
It is up to you to determine whether or not it would be more beneficial for you to hire a moving company that offers full-service moving or rent a truck and move everything yourself.
The additional money you spend to hire a moving company that provides comprehensive service is more than justified when you consider the amount of time, effort, and worry you will save.
The movers will take care of everything, including packing, unpacking, loading, unloading, driving, parking, acquiring permits, and resolving any issues that may come up during the move. This could be useful for you if you are going a long distance or if you have a lot of items that are either cumbersome or delicate.
While it is feasible to cut costs by performing the move on your own by renting a truck and moving everything yourself, doing so will need a significant investment of your time and labour.
It will be necessary for you to drive the truck to your new location, load it there, and then unload it there. This may be the ideal choice for you if you are relocating a shorter distance, have fewer belongings, and know people who are willing to assist you in the moving process.
It is advisable to take stock of one's requirements, available time, and financial resources prior to making a decision about anything.
What should you do to keep your valuables secure throughout the move?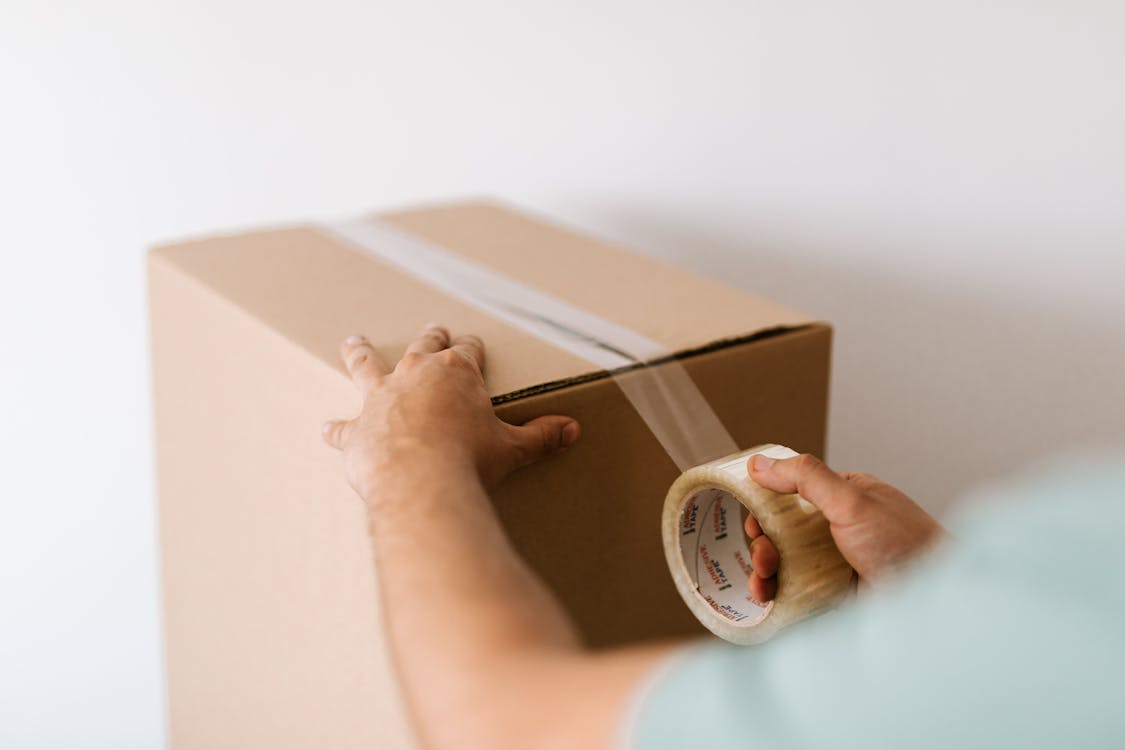 There are a few different approaches you may take if you want to guarantee that your belongings will survive the move without suffering any damage, including the following:
Proper packing: Use sturdy moving boxes and packing materials to protect your belongings. Mark fragile boxes and wrap plates and glasses.
Hire professional movers: If you decide to hire movers, pick one with a solid reputation and years of experience transferring items without incident.
Inspect the truck: Before loading, inspect the truck's cleanliness and mechanical condition. Install air-ride suspension, GPS tracking, and other safety features in the truck.
Secure your items: Use straps, furniture pads, and other protective materials to secure your items in the truck and prevent them from moving around during transport.
Keep valuables with you: Instead of putting jewellery, cash, and documents in the moving vehicle, keep these valuables on you.
Check your belongings: Carefully inspect each box and piece of furniture once they have been unloaded to make sure that everything has arrived in one piece.
Can you get insurance for your belongings from a moving company?
Most respectable moving companies insure your goods during transport. Coverage and restrictions vary by insurer and policy. Basic liability coverage, known as "released value," is often included in relocation costs. This insurance barely covers your belongings (about 60 cents per pound, per item). If your belongings are lost or damaged during the move, this protection may not be enough.
Extra coverage like full value protection may cost extra. This policy protects your belongings for their full value, making you feel safer. Before choosing a provider, evaluate the coverage options, pricing, claims process, and exclusions. Taking pictures and compiling a list of your belongings is a wonderful method to keep track and have proof in case of loss or damage during the move. To understand the company's insurance policy and contract, read them and ask questions.
How you can determine whether or not a moving company is trustworthy?
You will be able to determine the reliability of a moving business by using the following criteria:
Check for licensing and certification: Only FMCSA-registered and DOT-numbered movers can be trusted. They should also join AMSA (AMSA).
Read online reviews: See how the company treats customers by reading internet reviews. Check the company's website, Google, and BBB (BBB).
Request references: Best movers can gladly provide references from satisfied customers. Ask about their firm experiences.
Get multiple estimates: Request quotations from many relocation companies. Compare prices and services to discover the perfect fit.
On-site inspection: The best moving firms offer free in-home assessments and would gladly walk through your home to assess the amount and type of items to be moved before issuing a quote.
Look for their insurance policy: A reputable company will provide its staff with protection in the form of worker's compensation and liability insurance.
When should you call a moving company to schedule their services?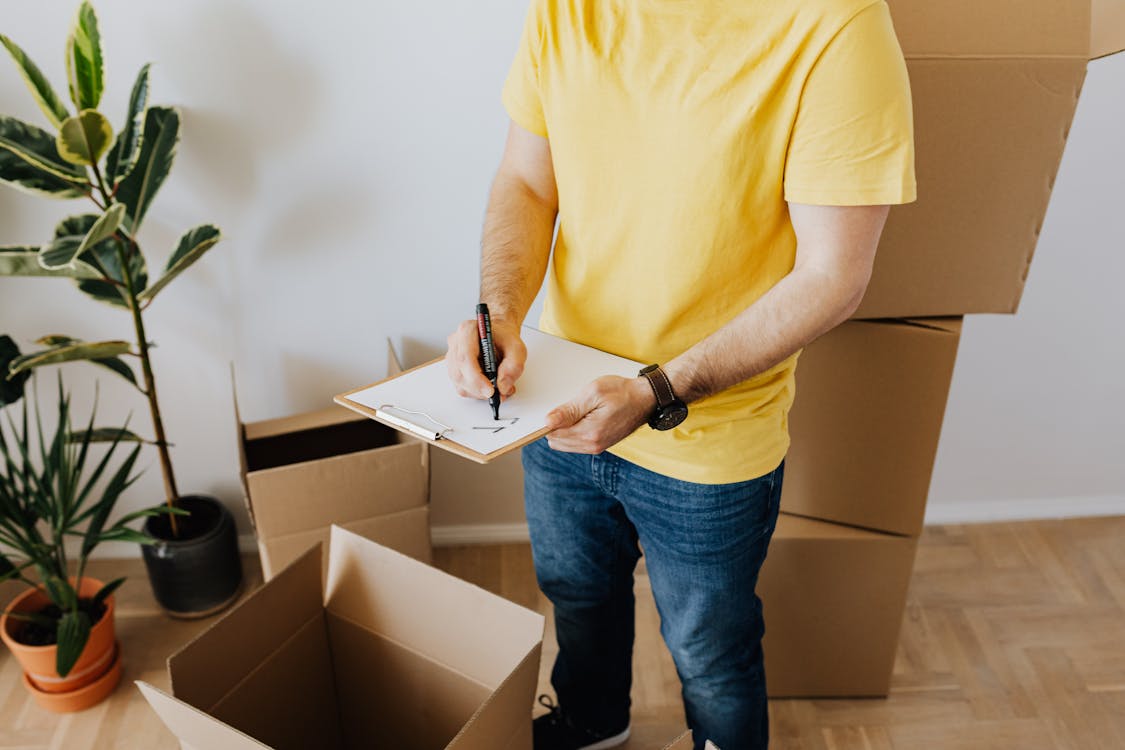 Schedule a moving company early. Most people move in summer, so call movers 8 to 12 weeks in advance. Even if you're relocating during the off-season and may give the moving company less notice, it's best to plan ahead.
Plan ahead and book your move early because many reputable moving companies get booked quickly, especially during peak moving season. Be prepared to pay a moving firm a deposit.
If you need to move urgently but were unable to plan a moving company in advance, call around to different movers to see who is available, but be aware that you may have to pay a premium.
Do I need the company's packing services or can I pack myself?
Many professional movers let you pack your own belongings to save money. Before choosing a moving firm, ask about packing recommendations. Pack your own items early. Safely transporting your stuff requires high-quality moving boxes, packing supplies, and careful wrapping of sensitive items. Label boxes so you know what's inside and where they go.
The company will pack everything for you, including boxes and tape. This is more convenient but usually more expensive. If you pack your own possessions, you'll be responsible for any damage they sustain during the relocation (unless the firm is at fault). Cost, time, and personal preference should be considered when choosing the company's packaging services.
Binding Estimate Vs Non-Binding Estimate
A binding estimate is a written contract between the customer and the moving company that ensures an all-inclusive price for the customer's items and services. The binding estimate price covers any modifications and additional services. Pricing will not vary if cargo is heavier or greater than predicted.
A non-binding estimate estimates overall moving costs depending on client input. A non-binding estimate, based on the expected weight of the shipment and any additional services needed, may not be the final cost of a relocation. Thus, the price may differ from the initial quote.
A binding estimate is more accurate because it is based on the shipment's weight and any added services. After inspecting the shipment and learning about the move, the moving company can issue a final, legally binding estimate.
If you want to lock in a price and avoid hidden fees, choose a binding estimate. If you value flexibility and price revisions, choose a non-binding estimate. Obtaining both types of quotes, comparing them, and choosing the best one for your goals and budget is crucial.
Do moving companies provide any extra services?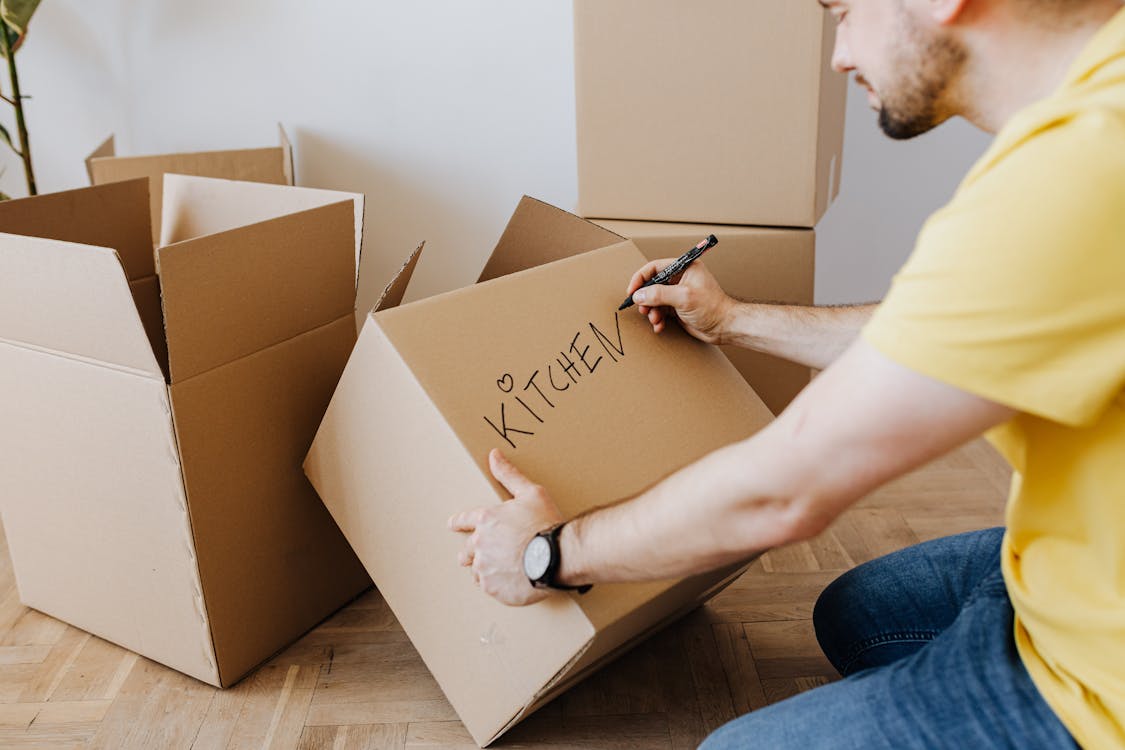 The answer to this question is yes, and there are a variety of different services that movers might offer. Here are a few examples that illustrate my point:
Packing and unpacking services: Quite a few moving companies also provide services in which they will pack and unpack your belongings. This may be more convenient in some respects, but it almost always comes at a higher financial cost.
Furniture disassembly and assembly: There are certain moving companies that offer services in which they disassemble and then reassemble your furniture for you at your new location. This is especially helpful for furniture that is complicated or cumbersome to move.
Long-term storage: Several moving firms offer long-term storage options as a service to their customers who have a requirement to keep their belongings stored for an extended period of time.
Specialized moving: Some moving companies offer specialized moving services to ensure the secure transport of fragile items, such as pianos, artwork, and antiques, as well as other large or awkwardly shaped items.
Cleaning services: A number of moving companies offer cleaning services to their customers, either before or after the relocation, depending on the customer's preference.
Car or pet transportation: Because some moving companies offer additional services, you will be able to take your car and your pet with you when you relocate.
Third-party services: Some movers also arrange utility transfers, mail forwarding, house cleaning, and handyman services.
Additional Frequently Ask Questions
Can I move my plants and pets with a moving company?
Many moving companies allow you to bring your plants and pets, but you should check with any firm you're considering to see if they do and if there are any restrictions. Houseplants and pets may need temporary housing.
What should I do if I have items that need special handling or care during the move?
Tell the moving company about any fragile, antique, or art items that need particular handling and packaging.
Can I move my car with a moving company?
Many removal firms provide auto shipping options for customers who also need to relocate their vehicles. Before deciding on a moving company, it's crucial to ask them if they provide this service and, if so, at what cost.
What are the typical costs associated with hiring a moving company?
The cost of hiring a moving company depends on distance, shipment weight, and services. Ask potential movers for price quotes.