Do you need immediate Austin plumbing assistance? Burst pipes, blocked drains, and broken water heaters are just a few examples of the many plumbing problems that may be a major disruption to your day.
But don't fret; we've got you covered with a list of the top 5 Austin plumbers that are standing by to help. These plumbing businesses have become the go-to specialists in the region because of their excellent customer service, extensive industry expertise, and high-quality services.
Prepare to say goodbye to your plumbing problems and hello to Austin's most reliable plumbers!
1. Reliant Plumbing of Austin
In the heart of Central Texas, there exists Reliant Plumbing, a thriving local company that calls the vibrant cities of Austin and San Antonio its home. With an intimate knowledge of the area's distinctive plumbing challenges, they have mastered the art of plumbing services.
At Reliant Plumbing, their dedication to excellence knows no bounds. With a firm commitment to providing top-notch plumbing repairs, they go the extra mile to ensure each customer receives unparalleled service. Their promise to stand by their work is a testament to their unwavering trust in their valued clientele.
Related: 10 Plumbing Emergencies and How to Handle Them Before the Plumber Arrives
2. Daniel's Plumbing and Air Conditioning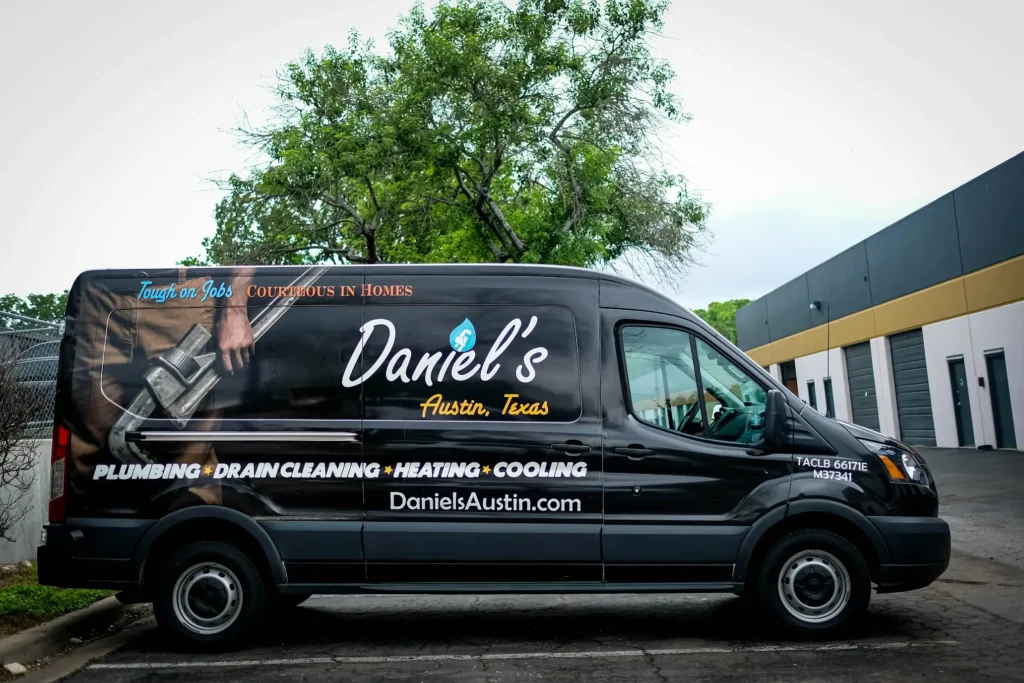 Daniel's Plumbing & Air Conditioning is a family-owned company that values excellent customer service and a good work environment. They concentrate on quality workmanship and quick reaction times to make every encounter simple, fast, and fun.
Their hard water solutions make Austin's water clearer and sweeter while maintaining appliances. Their emergency response distinguishes them, whether water damage or busted pipes. Daniel's Plumbing & Air Conditioning wants to change the service business by keeping your air conditioning functioning year-round.
They have been a prominent plumbing and HVAC provider for 15 years due to their competent and pleasant service. Daniel's Plumbing & Air Conditioning provides excellent service with unique solutions and a family-like attitude.
3. Economy Plumbing Services, LLC
Introducing Economy Plumbing Services, LLC, the premier central Texas plumbing business, solves residential and commercial plumbing issues. They provide water leak repairs, replacements, repiping, tankless water heater maintenance and installation, drain unclogging, camera inspections, and leak detection.
Their service technicians are accountable for their repairs and procedures, supported by experienced staff for specific scenarios. They easily resolve permit issues throughout development service centers with their propane and backflow licenses.
Continuous training on soft and technical skills ensures smooth communication and excellent service. Economy Plumbing Services seeks cost-effective solutions while stressing client reliability and dependability.
4. Radiant Plumbing & Air Conditioning
Sarah and Brad Casebier, a creative team, launched the exceptional plumbing, HVAC, and drain service business Radiant in 1999. Their excellent service, amusing commercials, and helpful specialists have established them as a household brand in Central Texas and beyond for over twenty years. Radiant has surely captured hearts with its hundreds of positive reviews and an immaculate 5-star rating on Google.
This isn't your typical business; instead of taking themselves too seriously, they treat their work with a sense of humor, surprising and delighting clients with films of silly toilet antics and spreading goodwill via volunteer work. The funny specialists at Radiant are a shining example of how to make a difference in the world.
5. S & D Plumbing – Austin, TX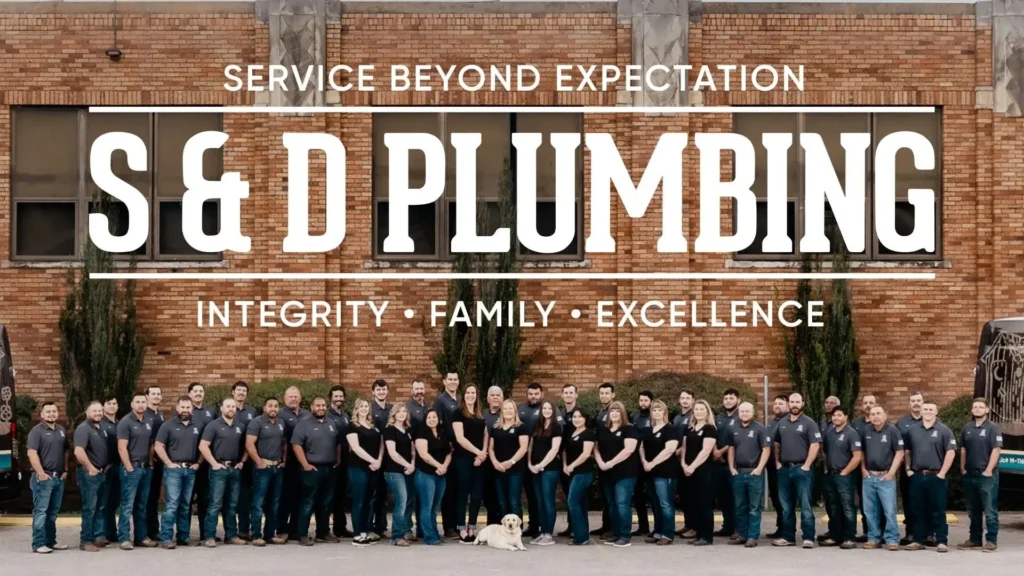 S & D Plumbing has been providing Austin with unmatched service since 1980. They've been in the plumbing business for decades, and the love of it flows in the family. Sam and Rhonda, the company's founders, are still at the helm, and new members Amanda and Brad share their commitment to integrity and quality work.
Their emblem, an old-fashioned outhouse, celebrates their heritage while looking to the future. Their qualified plumbers are up-to-date on the latest technology and can handle any job, leaving houses in pristine condition. At S & D Plumbing, we value our client's happiness above all else, and our long history shows in our dedication to their needs.
Frequently Ask Questions
How can I find a reliable plumber in Austin?
The best way to discover a dependable plumber in Austin is to get referrals from people you know who have used one successfully in the past. You may learn a lot about local plumbing firms' reliability by reading online reviews and ratings.
What types of plumbing services do plumbers in Austin offer?
Drain cleaning, pipe repair, water heater installation and repair, sewage line inspections, leak detection, and fixture replacements are just some of the many services offered by Austin Plumbers.
Are the plumbers in Austin licensed and insured?
Good plumbers in Austin should have both a license and insurance. It's important to check a plumber's license with the state or local licensing board before employing them. In the event of an accident or damage to the house during plumbing work, both the plumber and the homeowner will be protected by the insurance policy.
How quickly can I expect a plumber to respond to my emergency?
The time it takes for an emergency plumber to arrive at your home depends on both the business and the circumstances. However, many Austin plumbers provide emergency services around the clock and work hard to get to customers quickly when they have an issue.
What are the typical costs for common plumbing services in Austin?
Austin plumbing expenses depend on task complexity and supplies. To understand local prices, acquire estimates from various plumbers for certain services. Price is vital, but quality and the plumber's reputation are too.