When it comes to securing our homes, businesses, and vehicles, having reliable locksmith services is essential. In the bustling city of Cincinnati, Ohio, there are numerous locksmith companies offering a range of services.
However, not all locksmiths are created equal. To help you make an informed decision, we have compiled a list of the five best locksmith companies in Cincinnati. These companies have established themselves as industry leaders, providing exceptional services, professional expertise, and a commitment to customer satisfaction.
Whether you're in need of emergency lockout assistance, lock installations, or key duplication, these locksmith companies have proven their reliability and expertise. Join us as we explore the top locksmith companies in Cincinnati, Ohio, and discover the trusted professionals who can help you meet your security needs.
1. Eagle's Locksmith Cincinnati
Eagle's Locksmith Cincinnati, nestled in the heart of Cincinnati, OH, takes great pride in being the city's trusted locksmith. For those unfortunate moments when locked out and in dire need of locksmith services, rest assured that Eagle's Locksmith Cincinnati is here to save the day. Their team of expert mobile locksmith technicians stands ready, day or night, 24/7, to swiftly respond to your distress call.
What sets Eagle's Locksmith Cincinnati apart is their unwavering commitment to serving every nook and cranny of the city. As a proud local business, they understand the urgency of your situation and ensure that their professionals arrive at your location within a remarkable 20-minute window (though, understandably, exceptionally busy periods may require a bit more patience).
2. The Flying Locksmiths
The Flying Locksmiths has established itself as a premier provider of top-notch commercial and residential door and locksmith services, capturing the attention of clients seeking exceptional service and expertise. With an unwavering commitment to customer satisfaction, this company offers a comprehensive range of services that go above and beyond the average locksmith's offerings.
Whether it's rekeying a home or office, installing cutting-edge smart locks and deadbolts, or repairing and replacing commercial doors and hardware, The Flying Locksmiths tackles every task with precision and skill.
3. Mr. Lock Security
Established in 1979 by the talented David Sohngen, Mr. Lock Locksmiths has been a trusted name in the locksmith industry. From their Beechmont Avenue location since 1981, they have served customers with unwavering commitment and exceptional service.
Over the years, they have expanded their offerings, incorporating advanced alarm systems, camera systems, and keyless entry systems. With a fleet of fully equipped trucks, they efficiently serve Greater Cincinnati.
Honored with the "Anderson Chamber Business of the Year Award" and long-time member of the Associated Locksmiths of America, Mr. Lock Locksmiths takes pride in their expert team and the reputation they have built.
4. Klinge Lock & Safe, LLC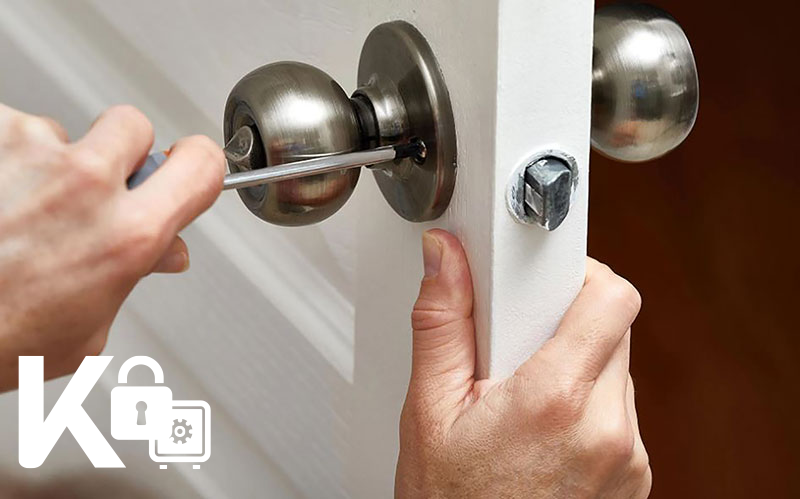 Situated in Cincinnati, OH, Klinge Lock & Safe, LLC has established itself as the industry leader in locks and safes. Offering a wide range of residential, commercial, and automotive lock services, along with door installation and repair, they are dedicated to fulfilling their customers' security needs.
With 50 years of experience, their knowledgeable staff goes above and beyond to provide exceptional service, ensuring peace of mind. Klinge Lock & Safe, LLC prides itself on exceeding expectations and delivering comprehensive security solutions. For all your security requirements, trust Klinge Lock & Safe, LLC to provide unparalleled expertise and assistance.
5. Mobile Locksmith Cincinnati
Mobile Locksmith Cincinnati is a highly regarded locksmith company serving the Cincinnati area with top-notch services. With a comprehensive range of solutions, they expertly handle key duplication, lock installation, and repair, as well as provide 24/7 emergency lockout assistance. Licensed, bonded, and insured, Mobile Locksmith Cincinnati is committed to delivering exceptional customer service and quality workmanship.
Their professional team is dedicated to promptly addressing security needs, ensuring peace of mind for clients. For reliable, trustworthy locksmith services in Cincinnati, Mobile Locksmith Cincinnati stands out as a go-to choice, consistently exceeding expectations with their expertise and customer-centric approach.