However, doors are one of the few components in a home that may be used for a significant amount of time before needing to be replaced. There is no question that the cost of installation services shifts depending on a number of variables, including the location of your home, the style, and the build of the door that you're having installed (wood, metal, hollow, or glass).
The cost of replacing an old door is likely to be more than the cost of installing a brand-new door since it may be necessary to remove the previous door first. It is important to note that the price of replacing an inside door is far less than the price of installing a new exterior door.
You might require the assistance of some professional door installation companies if you are putting in brand-new doors for the interior or exterior of your home, building a brand-new house, or adding on to the one you already have. Whatever the circumstances may be, we have researched and located the most well-regarded companies in the door installation market to assist you with the building or remodeling of your commercial or residential property.
The 5 Best Door Installation Companies in the U.S.A
1. Mr. Handyman
As a global company that operates at about 200 locations across the United States and Canada, Mr. Handyman has provided assistance to more than one million individuals. In addition to performing various kinds of home repairs, the company specializes in the installation and repair of doors, among other things.
Mr. Handyman will travel to your house or place of business and install any door you desire, no matter what it is. Its technicians have an average of ten years' worth of experience in the field, are fully insured, and are able to install or repair any kind of door, whether it's for the inside or outside of a building.
When you use Mr. Handyman for door installation, you will receive a "Done Right Promise," which ensures that the service will be done correctly, allowing you to relax knowing that the task will be completed successfully. Please get in touch with the company if you are dissatisfied with the work that Mr. Handyman did for any reason during the first six months after it was finished.
You can obtain free estimates by contacting the office that is located closest to you, or you can call the toll-free number that is provided on the website of company. Additionally, Mr. Handyman offers its customers the ability to receive assistance through online chat.
2. THE HOME DEPOT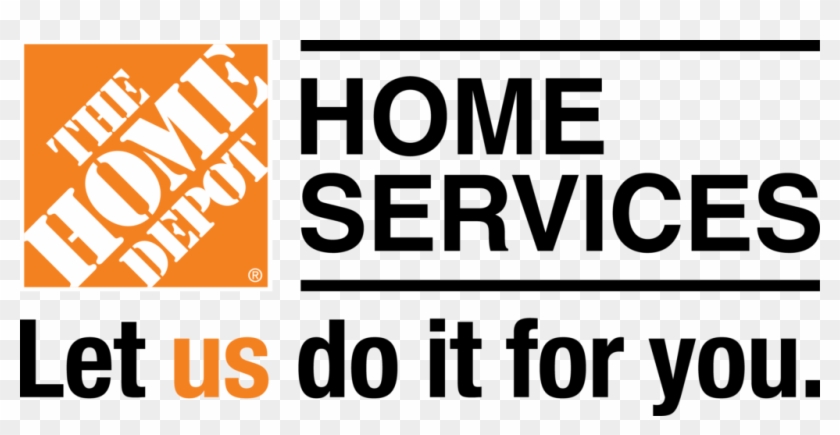 Bernie Marcus and Arthur Blank launched what would become known as The Home Depot in 1978 in the city of Atlanta. The company has expanded to become a significant player in the home renovation sector in the United States. The corporation operates more than 2,300 retail locations across the continent of North America and offers a wide variety of services, including door installation.
The Home Depot offers door installation services for both interior and exterior doors, and customers can choose whatever type of door they need to be installed. The company provides customers with over a hundred different door options, each of which may be customized in terms of color, material, and design.
Barn doors, bi-fold doors, entry doors, glass doors, and other types of doors are all instances of this type of door. When you buy a door from them, you can have peace of mind knowing that it was installed by a skilled professional in your region who possesses the right licensing and insurance for the job.
The site's "door installation guide" provides national averages for the cost of installation, which can vary greatly based on criteria such as door style and location. The site also includes a "door installation guide" for residential garage doors. For example, the price of constructing an inside door often falls between in the region of $150 and $400.
Calling Home Depot's toll-free number, going to a store location close by, or contacting the company via its website are all viable options for homeowners who want to schedule an appointment for an in-house measurement. In the event that they are required, financial loans for projects are also available, after first receiving approval from the company.
3. DH PACE
Since its founding in 1926, DH Pace has grown into a leading provider of door installation and repair services in the United States. The business has been given an A+ rating by the Better Business Bureau, and it operates in 23 different states.
In addition, its professionals have been awarded certifications from a large number of reputable industry organizations, such as the International Door Association (IDA) and the American Association of Automatic Door Manufacturers (AAADM).
Doors in hospitals, factories, and government buildings are all within DH Pace's scope of expertise when it comes to installation and maintenance. Every one of its service specialists has the appropriate education and certifications to finish any project to the level of your complete and utter pleasure. Installation options for automatic doors, normal entry doors, and automated gate systems include all of these options.
In addition, the organization provides specialist services that are tailored to your particular sector of the economy. In addition to that, it offers locksmith services, security systems, and consultation services for building and design.
Get in touch with DH Pace by calling their national headquarters, sending an email, or going to their local office to request an estimate or acquire additional information regarding their door goods and services.
4. One-Day Doors & Closets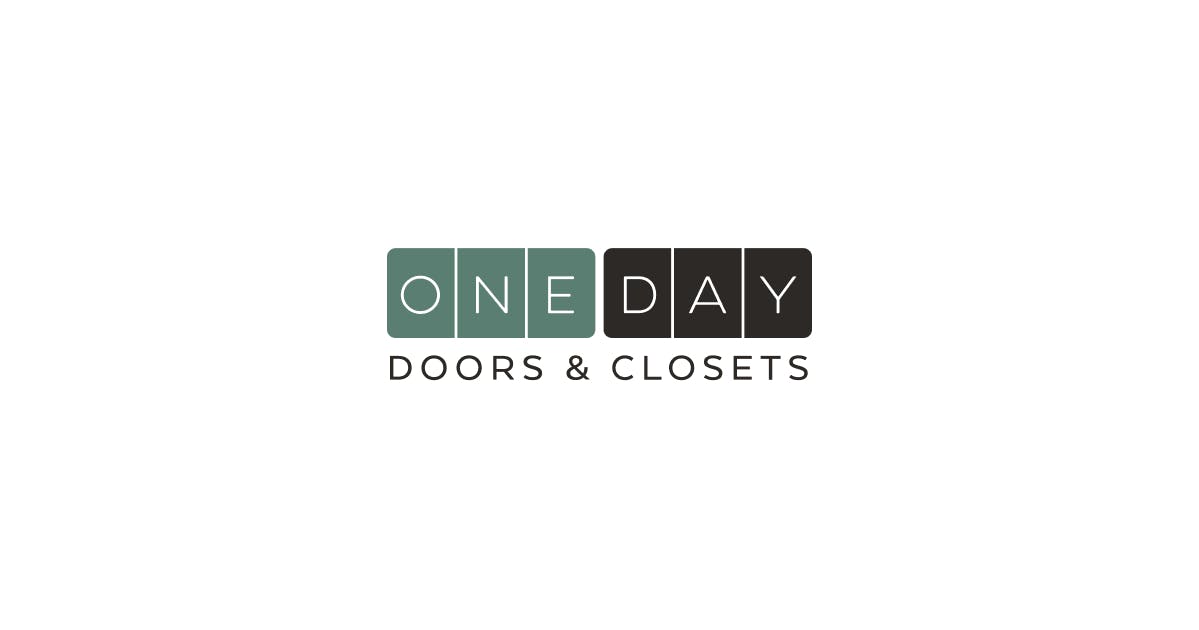 Since its founding in 1985 in California, where it still maintains its corporate headquarters, One Day Doors & Closets has grown to encompass more than 30 locations across the United States and Canada. They've come a long way in a short period of time, offering in-home installation services with the use of 3D-measuring technology to make doors that are custom-fit to your specifications in order to meet their customers' demands.
The installation of everything from walk-in closets to barn doors may be completed in a single day by One Day Doors & Closets. The first thing that needs to be done is to schedule a time when everyone can come together and measure every door and doorway.
Next, you'll need to settle on a design, color palette, and selection of building supplies for your front entry doors. After that, the proprietary technology of the organization will do a digital measurement to verify that your new doors are an exact fit for the existing ones. When the time comes, a trained professional from the organization will travel to your location in order to install your doors.
You can receive a quote from One Day Doors & Closets by calling or emailing your local showroom, or you can fill out the online form for a free in-home consultation. Either way, you have the option to acquire a quote. In addition, additional information regarding the door styles that are offered can be obtained by accessing the company's internet product catalog.
5. Lowe's
Lowe's is hard to beat when it comes to home improvement materials and services, including door installation, such as when comparing them to competitors. They have close to two thousand locations in the United States and Canada combined.
With the assistance of local independent contractors, Lowe's offers door installation services for both interior and exterior doors. These services are provided by Lowe's. In a nutshell, you will have a conversation with a salesman at Lowe's, purchase your doors either in-store or online and then have an independent contractor working for the company come to your property to double-check your specifications.
A price estimate will be provided to you by Lowe's once these steps have been finished. Following the completion of the assessment of the estimate and your satisfaction with it, a date for the installation can be scheduled.
When it comes to door installations, Lowe's provides customers with a variety of financing choices as well as a labor warranty that is valid for one year. You can get in touch with Lowe's by going to your local store, calling their toll-free number, or filling out a project form on their website. All of these options are available to you.
6. Anderson Doors & Windows
We have been in business for approximately 115 years thanks to the dedication of our workforce toward the development of original windows and doors. This now includes glass panels that provide a smooth transition between the indoors and the outdoors, generating healthier settings and more room for individuals to express themselves. We are here to assist you in making your ideal house a reality, whether you are building it from the ground up, renovating an older structure, or simply replacing the windows.
Every item is manufactured and put through rigorous testing to ensure that it can survive typical use. This includes any and all panes of glass, such as those in windows, doors, patio enclosures, and even complete walls if they are made of glass. In addition, Andersen Certified Contractors will verify that your windows (or doors) are fitted correctly so that they can function as effectively as they were designed to.
Andersen Certified Contractors are provided with comprehensive product training as well as installation supplies after passing a stringent screening process conducted by the company's team of industry experts. Due to the breadth and depth of their experience working on residential projects, you can have faith that they will comprehend the vision you have for your home and collaborate with you to identify the materials that will allow you to turn that vision into a reality.
Frequently Ask Question