It's no exaggeration to say that freshwater is essential to human survival on Earth. Only 3% of the water on Earth is really drinkable, which is a huge surprise. The abundance of lakes, aquifers, streams, rivers, and ponds in Western New York is a blessing.
However, climate change has resulted in more frequent drought situations, therefore it is essential that we value and maintain this precious resource.
Cultivating Drought-Resistant Landscapes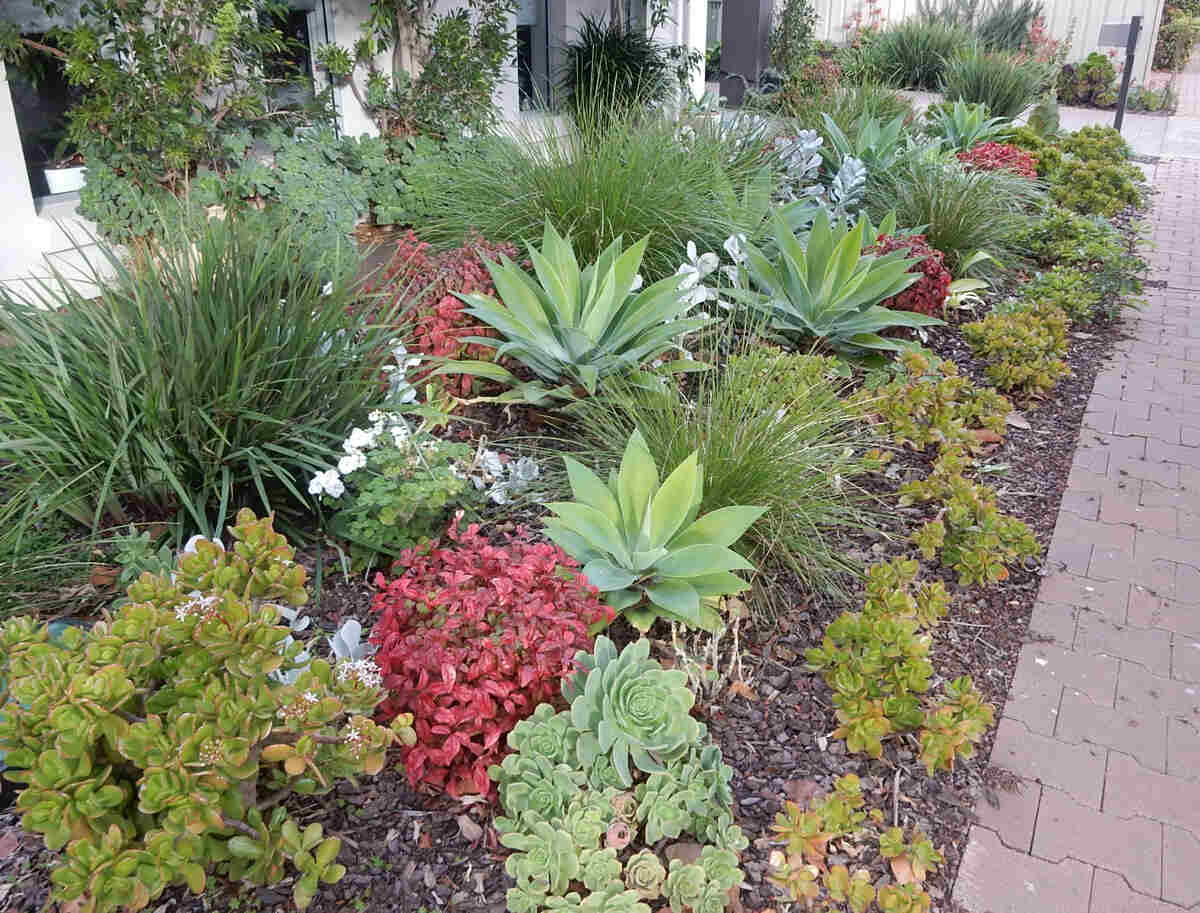 1. Embracing Nature's Adaptations
If you want to landscape your yard, look for plants that can survive in dry conditions. Succulent stems and leaves, tiny leaves, waxy or silvery foliage, and lengthy tap roots that may reach deeper water sources are just a few of the extraordinary adaptations these exceptional plants have developed to thrive on limited water.
2. Water-Wise Grouping
In both new and old gardens, plant placement should be done according to water requirements. It is more efficient to water all of your high-water-need plants at once rather than wandering about your yard looking for them.
3. Mulching for Moisture
Mulch should be used in flower gardens to control soil temperature and retain moisture. Vegetable gardens also benefit from organic mulch. Soil moisture is retained, weed development is stunted, and soil-borne illnesses are kept from splashing onto plants when a couple of inches of weed-free straw or several layers of newspaper are applied on top. Mulches not only improve the soil's ability to retain water but also improve its quality as they degrade.
Related: 7 Drought-Tolerant Landscaping Ideas
Watering with Care
Timing is Key
You may reduce water loss from evaporation by watering your plants before work or after dark. Instead of watering the leaves, which may lead to water loss and illness when left wet overnight, it's better to water the roots directly.
Efficient Irrigation Methods
If you have a vegetable garden or other plants that need steady hydration, a soaker hose or drip irrigation line is your best bet. These methods enable water to slowly percolate down to the roots, where it may be absorbed fully while runoff is kept to a minimum.
Deep and Infrequent
When watering, aim to hydrate the soil deeply, around 6 to 8 inches, instead of surface-level wetting. This encourages plants to develop deep root systems, making them more resilient during dry periods compared to shallow-rooted counterparts.
Nurturing Lawns Sustainably
Embrace Dormancy: During drought, you may want to stop watering your grass and let it go dormant. Turf grasses that develop slowly and may become dormant in the summer are called cool-season grasses. The frequency of watering and mowing is cut down by using this method.
Optimal Mowing Heights: Raise your mower's cutting height to 3.5 to 4 inches to prevent soil drying out and weed development caused by lack of shade. Water thoroughly once every 5–10 days if needed, but be mindful of watering restrictions in your area.
Measure with a Rain Gauge: Use a rain gauge to keep your grass from getting too much water. An inch of water each week is usually sufficient. Stop watering and let the soil absorb it completely if you see runoff.
Harvesting Rainwater and Indoor Conservation
1. Rain Barrels for Collection
Collect water from your roof using rain buckets. Half an inch of rain on a 1,000-square-foot roof will provide around 300 gallons of water. Make use of this gathered water for your landscaping purposes and use less potable water.
2. Indoor Water Conservation
It's important to save water all year round, so make changes at home. Showering for 10 minutes with a low-flow showerhead may save up to 15 gallons of water, therefore it's important to fix leaking faucets right once. Additionally, if you have a regular toilet, you may cut water use by placing a brick in the tank.
When you're shaving or brushing your teeth, don't let the water run unnecessarily. Since laundry accounts for as much as 40 percent of indoor water consumption, optimizing water economy by altering load size settings is essential.
Making a Difference, One Drop at a Time
You and your family may have a major influence on freshwater conservation and water bill savings by adopting these simple and conscientious actions. Let us not forget that clean water is a need for everyone and that taking care of it now will help future generations live in a healthy environment.
Frequently Ask Questions